My dearest Kira dog, born Feb. 9, 1998 died peacefully at my side on May 9, 2012. She was my heart dog, and constant companion since eight weeks old. It's been difficult these past two weeks, and I have not been able to write a memorial until now…really, it was seeing little June on the boards who looked SO much like my Kira when she was young that has inspired me to finally write a bit about my girl.
Kira was born in Colorado, and hiked the mountains and trails with me there until she was about 4 years old, when we moved to NW Arkansas, which was her home for the past 10 years.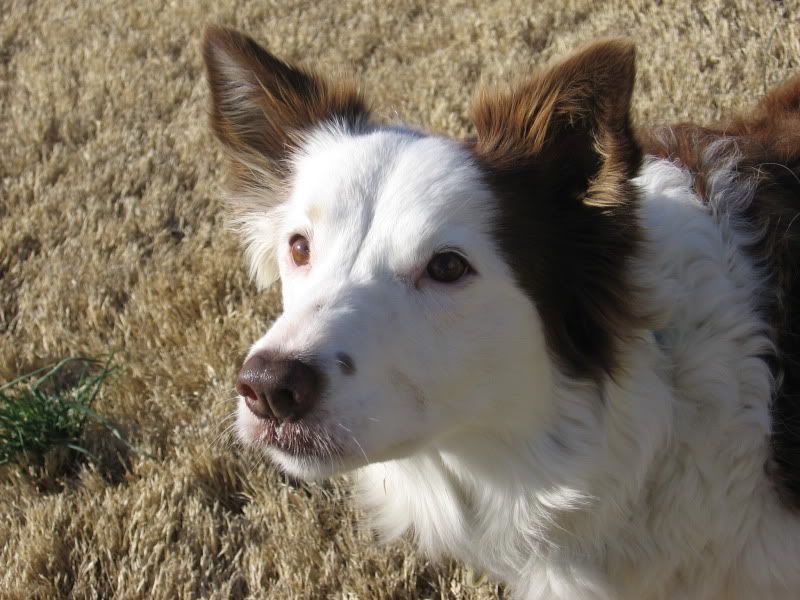 She learned about going out in a boat, and we called her the "lake puppy" as she loved to take a boat trip and "help" my friends catch fish. When we put up on shore, she loved playing in the water or with a big stick she would drag over to you.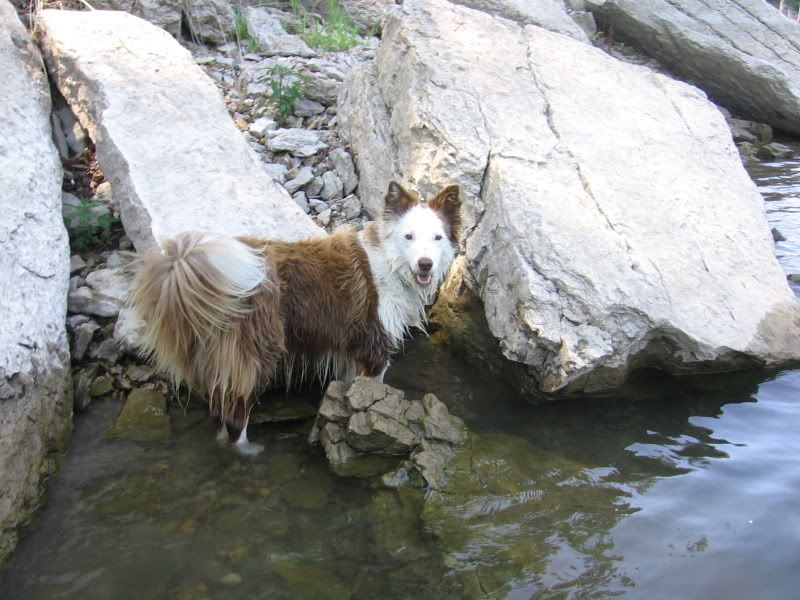 After my agility dog Casey died in 2005, we got rescue boy Luke to be Kira's companion, and then in 2008, big Shep became a foster failure, and there were three.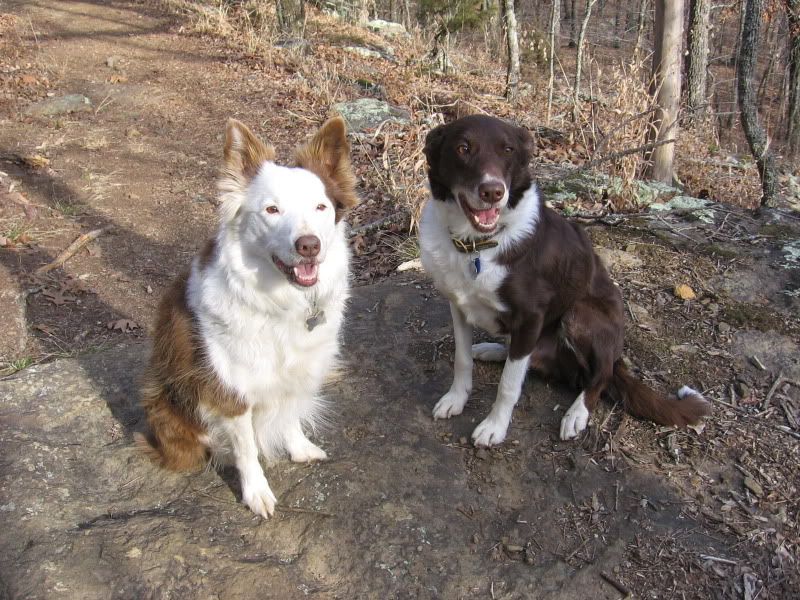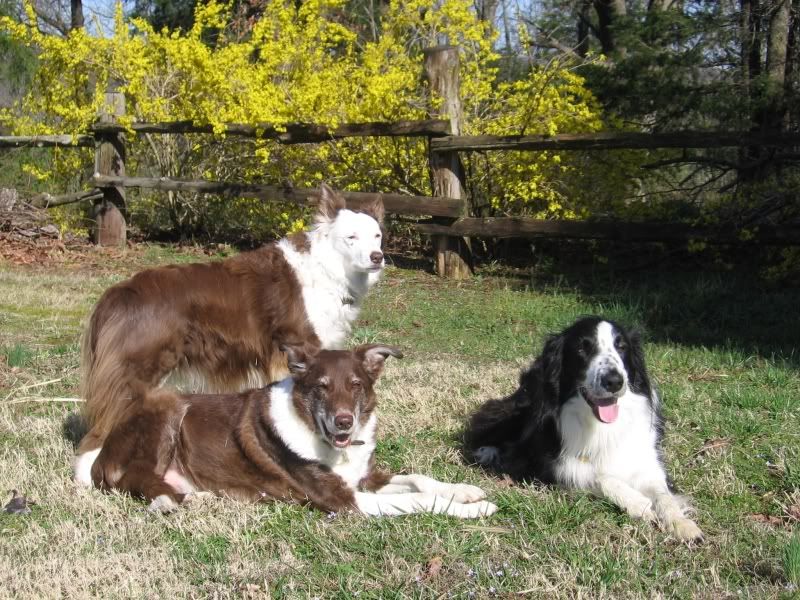 Kira lived to play, and play was her "work" – even at the end, on the last day before the kind vet came out to our house to end her pain, she managed to go outside with me and catch a Frisbee I threw a couple of feet for her to catch. She loved pine cones, and barking at cows she saw in a field when we were driving. Kira was a great comfort to me during the hard times in my life, and her fur caught many of my tears. There will never be another like her.
An animal communicator told me last week that Kira wanted me to know that she had a lot of fun and had a great life, and not to think of her as she was the last couple of years, crippled by arthritis and full of pain medicines to keep her going. Instead, to think of her as she was running through a field of flowers… the woman wasn't sure what kind of flowers she was seeing in the image from Kira - maybe dandelions? I told her, no…not dandelions, but daffodils…beautiful daffodils blooming in the Arkansas Springtime, planted by a friend's husband along a winding path at their farm. I see her there now….running fast - and free from pain at last. My beautiful girl, how I miss you…but you live here still, deep in my heart where we will never be parted.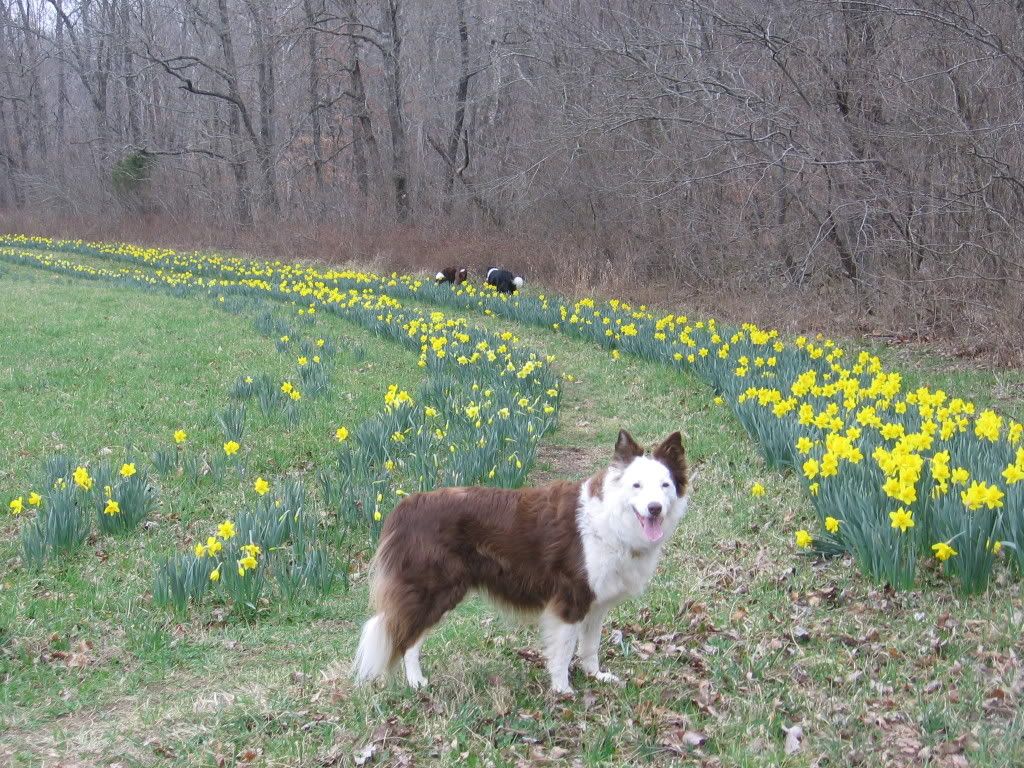 -Wendy M.