Ah, geez, here's another one...
I know there can be good reasons to give up your 9-year-old dog, but... argh. She's probably urgent by now.
http://search.petfinder.com/petnote/dis ... id=9890600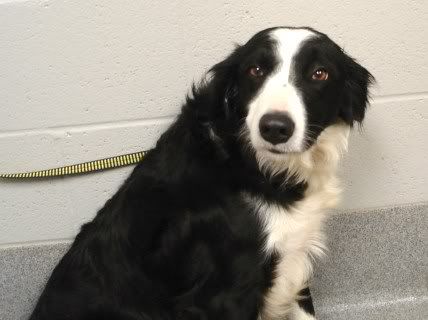 PRETTY GIRL is a 9 year old Border Collie mix. She weighs 44 lbs. She is an owner release, but no reason was listed. We can't imagine why anyone would want to give this sweet girl up. PRETTY GIRL is a bit shy at our facility. She is a friendly submissive girl that wants to please her owner. Please inquire about her today, anyone would be lucky to have this PRETTY GIRL.
Shelter is always at capacity as it is a regional shelter serving 4 Kentucky counties. All animals have limited time. Don't delay, contact us if you see an animal you wish to adopt. Time is of the essence ! Shelter is open Tuesdays thru Fridays from 10:30 to 4:30 and Saturdays from 10:30 to 1:00. Closed Sundays and Mondays. Shelter is very rescue friendly; transportation help is limited. 270-887-4175. Thanks for helping our animals!
Contact info:
Christian County Animal Shelter
Hopkinsville, KY
Phone: 270-887-4175
ccas@hoptown.net
(reference her petfinder ID)