Poor little Katie has been bounced around too much through no fault of her own...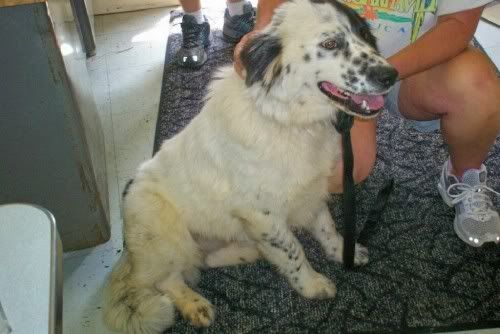 http://www.petfinder.com/petnote/displa ... d=11366678
From her petfinder listing:
I was brought into the shelter with my litter mates when I was a puppy. Then a lady adopted me and gave me a good home until she could not keep me anymore because of sickness. Then a lady adopted me to be a companion to her other dog, but she said I was a sweetheart, it was her other dog that did not like me. I am only 1 year old and now I end up here at the shelter again. What have I done that is so wrong! I am a sweetheart of a girl, all I need is someone to give me a good home and to love me. So if you are looking for a special friend that will love you, contact the shelter and tell them you want to adopt Lila. I am hoping that the third time is forever, if I get that chance!
Pike County Animal Shelter
Pikeville, KY
606-432-6293
pcas2006@yahoo.com