This little family is in that awful kill shelter in Springfield, MO...where there are no public adoptions, and only a few rescue groups are allowed to pull and save dogs. This plea came from a fellow rescue person in the area who saw this Momma BC mix and her puppies and would like to help save them, somehow. Such a sad situation...
____________________________
OK, I know it looks like the mom could be a mix and the pups likely are too, but is there ANY way we can save this family? They have very little time and they are at that horrible pound here. I think the stray hold is up tomorrow which means they will be put down in a couple of days if no one speaks for them. The world is so wrong to have this happening to moms and babies everyday yet pet stores and puppy mills still able to make profits breeding dogs!
_________________________________
If any rescue group has room, or someone would like to foster this family, please send me a PM and I will put you in touch with someone who can pull from that place.
Don't delay!
They only have a few days left...
This pound has no reprieves and no second chances, they kill dogs on a schedule and whenever they are full.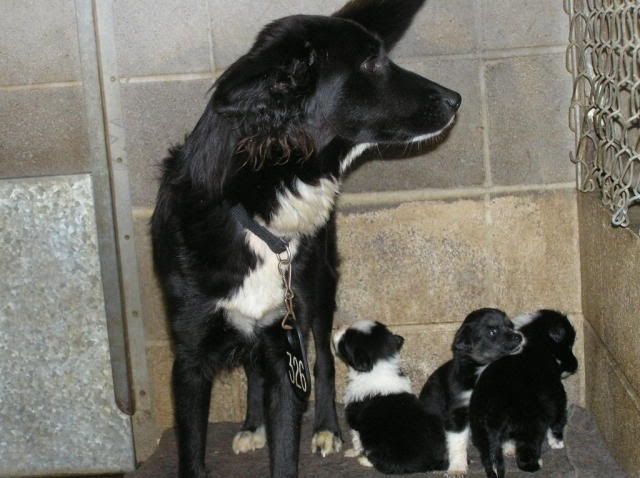 -Wendy M.