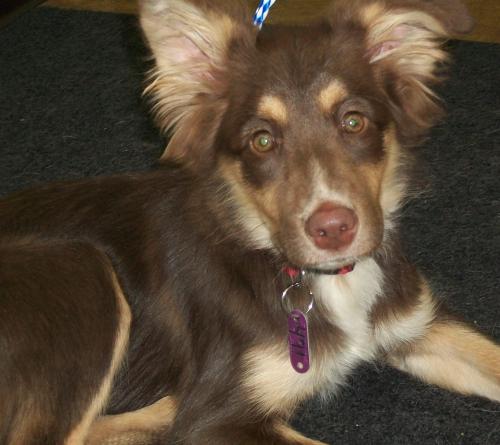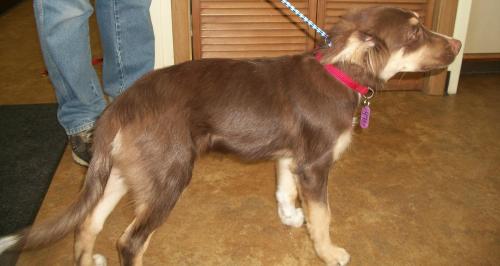 http://www.petfinder.com/petdetail/22980903
Pound Dog Partners of Guernsey County Cambridge, OH:
"SKYE" needs URGENT rescue/adoption/foster home.
Rescues, Please contact Barb:
mcdonald1224@aol.com
Pet ID: 471
Skye is a beautiful aussie mix who came in as a stray. She is 4-6 months old and weighs 30 pounds. Skye has a gleeful, bubbly personality and needs an active family to keep up with her!! If you are interested in adopting this dog, please fill out an online application at
http://www.pounddogpartners.com
. Thank you for looking at dogs from the Guernsey County Dog Warden Dept. We are a county run facility in Cambridge, OH, We are NOT a no kill shelter! Unfortunately we must euthanize due to illness, aggression, or overcrowding. Adoption fee is $60. We only accept cash or checks. We cannot take debit or credit cards. Currently, any purebreds listed on our site for adoption MUST be spayed/neutered at adopters expense before leaving the shelter. No exceptions!!!! You may also call the shelter between the hours of 9-5 Mon through Fri and 9-3 on Saturday, for more information and our fax number if you would like us to fax you an application. Adoption hours are 10 to 4 through the week and 10 to 2 on Saturday unless special arrangements are made in advance!!!! If coming from out of town, please call first to make sure the dog you are interested in is still available. Approved rescues also welcome!!!!
Skye's Contact Info
Guernsey County Dog Shelter, Cambridge, OH
740-432-2219