Reading old Molly's story made my heart ache for her. The PF page describes how depressed she was after her owner abandoned her - poor confused old dog. How can anyone be so heartless to do this to an animal who has been your faithful companion for years? So very sad. I post her here for possible adoption/foster, as her chances are slim that either will ever happen.
__________________________
http://www.petfinder.com/petdetail/22843705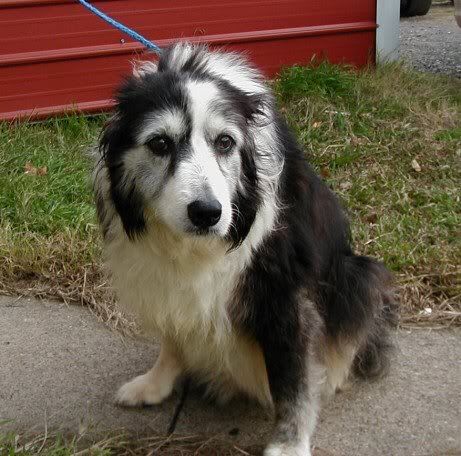 Molly's owner, Bettye Harrell, contacted Animal Welfare, Inc. and begged us to help her. She was going into the hospital for 1-2 weeks for treatment and there was nobody to take care of her beloved Molly while she would be in the hospital. Animal Welfare, Inc. agreed to board Molly for the 1-2 weeks. However, 1 ½ weeks later, Bettye Harrell called the boarding clinic and told the lady that worked there that she was out of the hospital and was home in Lafayette, LA and had decided she no longer wanted her dog - Molly. She said to do "whatever" with her. She didn't even have the decency to call Animal Welfare, Inc. and tell us personally. She also never returned any of our calls to her. Molly has been vetted and is looking for a foster or permanent home to live the rest of her life with love and patience and compassion. Molly is about 12 years old, heartworm negative, and has arthritis. She has been started on medicine and vitamins for the arthritis. She is going to have good days and bad days - just like us older humans. If you have an extra spot in your heart and home, please fill out an application to foster / adopt Molly. Animal Welfare, Inc. will cover her medicines for her time left with us. You can fill out the application on line or call and we can mail you a paper application.
Animal Welfare Inc., Shreveport, LA • 318-221-0053 •
awi@softdisk.com
http://www.animalwelfareinc.org/